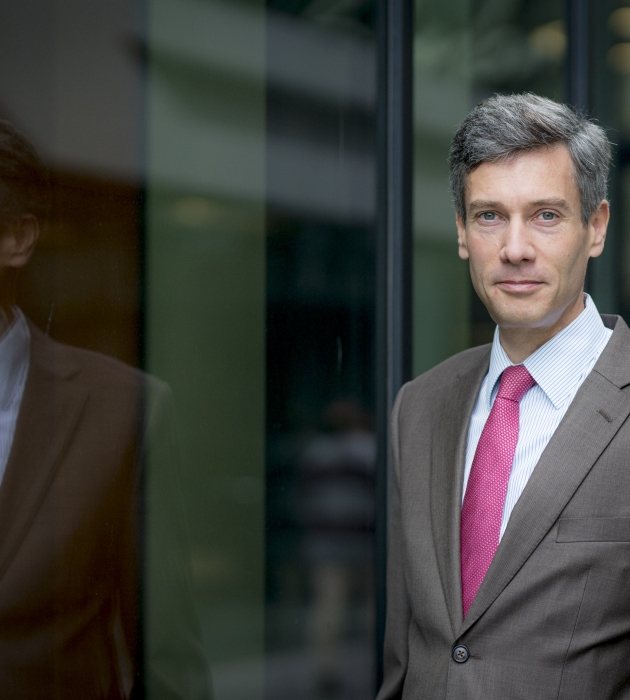 Lawyer Iman Brinkman on renewable energy in the Netherlands
​​​​​​​The Netherlands could become as successful in the sustainable energy sector in agri-food, according to Iman Brinkman, a top energy lawyer at Pels Rijcken, one of the most prestigious law firms in the Netherlands. In this interview Brinkman explains why The Hague, with its strong concentration of major energy companies, policymakers, regulators and knowledge institutions, is in a particularly good position to make use of the opportunities offered by the energy transition.
"Dutch energy can become next big thing after Dutch agri-food"
"Ten years ago we mostly did cases about conventional energy, such as big gas contracts. Today, 70% of our work is related to sustainable energy. The transition to renewable energy is predominantly what my work is about."
Iman Brinkman, who has specialised in energy law for almost 20 years, since he graduated from the University of Leiden, heads the energy team at Pels Rijcken, a venerable law firm which for several centuries have acted as "state advocate", i.e. the official attorney of the Dutch government. In his law practice, he works not just for the government but for clients across the energy sector, from oil and gas companies to electricity producers, large energy users and local governments.
Brinkman is unreservedly enthusiastic about the rapid changes he sees taking place in the energy sector, and the increasing impact of the energy transition on the entire economy. "The energy transition requires action from all of us. Big companies, small companies, the central government, provincial and municipal authorities, consumers. Everyone is working on this. And there still is a lot of work to do." Brinkman is optimistic about our abilities to turn the energy system around. And he is convinced the Netherlands will play a key role in making the transition to renewable energy work. "We are very good at innovation in this country. We have great knowledge institutions, a dynamic business environment, a very open society which is not afraid to embrace change. We sometimes underestimate how important these qualities are." With the national climate accord adopted by the government in June 2019, and a new legislative energy package being prepared in Parliament, Brinkman believes a stable investment climate for the future is guaranteed. "All of this offers tremendous investment opportunities in the energy field; here are few cities in the Netherlands that are better positioned to make use of these opportunities than The Hague", Brinkman adds. "All the big oil and gas companies are based here, including Shell of course, as well as the big engineering companies. What I see and hear from them is that they are all eager to play a role in the new energy technologies, in offshore wind for example, but also in hydrogen, carbon capture and storage, electric mobility. In addition, the policymakers, regulators and industry associations are all in The Hague as well as two of the leading R&D institutions in energy – Delft University of Technology and TNO."
"Often I can just jump on my bike if I have a conference," Brinkman says. Sometimes he does not even have to do that: TNO, the Netherlands Organisation for Applied Scientific Research, a top energy institute, is housed in the same office building as Pels Rijcken. "If I want to know more about certain technological or economic issues, I can talk to experts from TNO over lunch."
One might think that a firm like Pels Rijcken would be housed in some stately historic building, but that is not the case. The firm operates from the efficient modern New Babylon office building right next to The Hague Central Station. Brinkman is content with this location. "It feels good to be in a modern office environment. The work we do has a great tradition, but that does not mean we should live in the past. Actually, in addition to energy, digitalisation is one of our specialties, so we need to be fully up to speed with what is going on in the world." Brinkman says that it makes sense for him and his colleagues to be all in one place. "It makes communication so much easier. And for foreign visitors it does not make much difference whether they turn left or right when they land at Schiphol Airport. Our visitors are always surprised how quickly they can get to The Hague Central. And then they can just walk over to our building without getting wet."