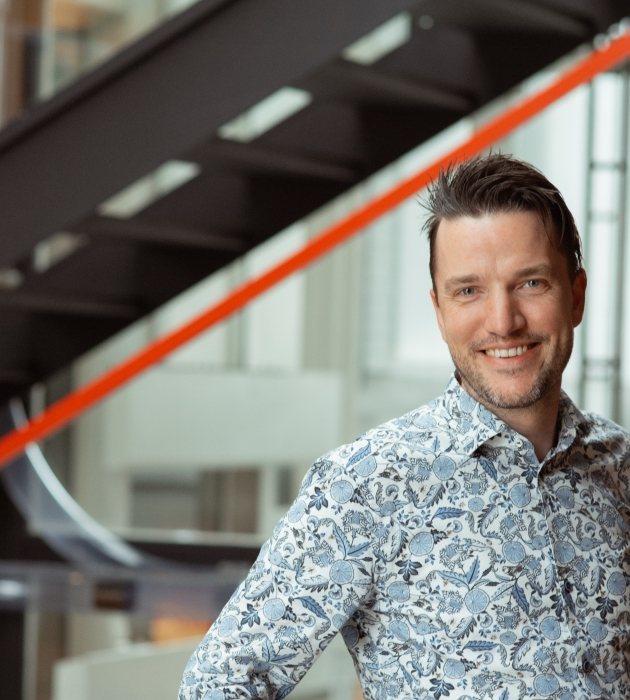 It's Time for Better Workplace Management Software
Punching cards are things of the past, so why aren't printed schedules for bar and restaurant employees?
The Complete Workforce Management System
That was part of the problem that sparked the creation of Dyflexis, a complete Workforce Management System born in The Hague. With clients from international giants in Best Western and Unilever to small local institutes like Millers, we thought they had a great story to share.
Dyflexis is an online workforce software for people whose jobs are not done behind a desk, such as waiters, construction workers, and more. The software creates schedules, offers an integrated clock system, and many other functions that simplify the administration processes of businesses
How it all began...
In our interview with Thomas van den Ende, CFO at Dyflexis, we found out what sparked this business idea and just how much their company cares about their employees and helping others.
In 2006, Thomas' business partner, Joshua Angnoe, worked as a glass collector at Grote Markt and had to check his printed working schedules for six different bars. After returning from his vacation he missed a shift and ended up losing his job. Bothered by the fact that at this time and age he was still not able to simply access his schedule online, he decided to find a better system and launched the first version two years later.
When Thomas and his brother, Matthijs van den Ende first met Joshua they immediately saw the software's potential and benefits for their customers. The brothers felt enthusiastic about bringing their ideas to the table and sharing the software with the world to help others. After continuously improving the software, business owners are now able to immediately compare the total revenue to their employee expenses and automatically transfer the information into the payroll system.
What's going on today.
Dyflexis consists of more than 70 employees who make changes and add-ons like these possible and therefore give back time to managers and employees to spend on what really matters.
"Our team is passionate about helping others and we enjoy seeing the company evolving and developing because it keeps our work interesting and helps us become more professional," added Thomas.
Their start-up mentality is what enables Dyflexis to adapt and learn from past successes and mistakes. One thing that especially stood out to us was that the company has its own personal chef. Thomas noted that "we decided to hire a chef because we want to give back to our team. This way we can make our employees happy, save their time, and give them the chance to fully relax in their lunch breaks."
The founders' dedication to creating a nice workspace and seeing the importance of face-to-face interactions instead of remote work, might also be the reason why most of their employees stick around for a long time. Even one of their first-ever employees is still part of Dyflexis eight and half years later.
The Many Benefits of being situated The Hague:
Being located in The Hague, and more specifically Bink 36, a growing industrial area of the city with many start-ups and scales-ups, has enabled Dyflexis to attract talented and skilled people while still having a lot of space for growth. The company is also well connected to universities in the area and is offering student jobs, although most talents join their company through referrals from their current employees.
Another positive aspect Thomas recognized in the last years is that the municipality has become more and more active in supporting start- and scale-ups. International Market Entry Coaching Program for scales - ups provided by the municipality of The Hague and executed by The Hague Business Agency together with Innovation Quarter is one the examples of that support. More information about the IMEC program, its scope, benefits, conditions and the program manager contact details can be found on their website.
Interested to know more?
To find out more about the company and what they are continuously building? Visit the Dyflexis website or watch their video introducing their workforce management software.