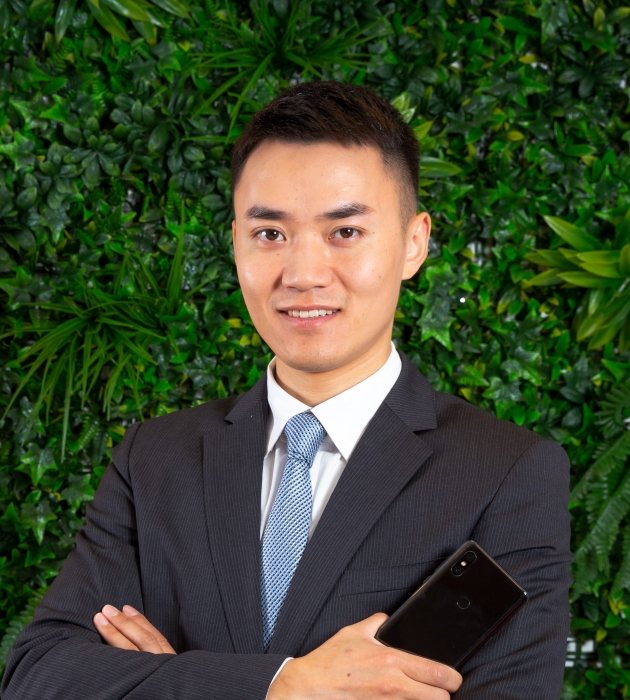 Interview with Ouwen Wen Ou, Xiaomi Head of Western Europe
Meet Owen, OU Wen, the Head of Western Europe, at Xiaomi. Read his full interview, where he shares what made Xiaomi chose The Hague as their new location and who played an important role in it.
My name is Owen, OU Wen, and I serve as Head of Western Europe, at Xiaomi, an internet company with smartphones and smart hardware connected by an IoT platform at its core.
Xiaomi is currently the world's fourth-largest smartphone brand, and has established the world's leading consumer IoT platform, with 252 million smart devices connected to its platform, excluding smartphones and laptops. Xiaomi products are present in more than 90 markets around the world.
In July 2019, the company made the Fortune Global 500 list for the first time, ranking 468th among all, and 7th among internet companies. Xiaomi is the youngest company on the 2019 Fortune Global 500 list. In May 2020, the company made the Forbes Global 2000 List again and its ranking jumped to 384th.
When did you move to The Hague?
We officially announced our relocation to The Hague in early July 2020, as one of our headquarters for the Western European Region, and the head office for the Benelux. This office is about to open to business soon.
Xiaomi officially came to the Dutch market, part of the Benelux as a whole, in early 2019 with a local office in Amsterdam. In January 2020, we chose The Hague for our new office location due to strategic considerations, and we have been preparing for it since then.
At here, our regional team including functions of tax, finance, admin and some key business departments will be located to serve the whole Western Europe. In addition, the Benelux team will also be based here.
What were the main difficulties you had to deal with?
When entering a new market, it is always a challenge to let more of the general public know more about you, namely, building up and increasing the brand awareness, in a market which is widely regarded as a branding highland, and where the presence of our peer competitors is strong.
On the other hand, this is specific to our company, Xiaomi, that we have a broad range of products ranging from smartphones to IoT-connected smart hardware to lifestyle products. We are facing an imbalance between an increasing demand from Mi Fans and consumers for more varieties of our innovative products in global markets, and our efforts in bringing as many products to overseas as possible, as fast as possible.
Getting familiar with local standards is a learning process.
However, we are confident that we will do well, not only thanks to the unwavering rooting from our Mi Fans and consumers, but also those supportive local partners who have abundant local knowledge.In the Netherlands and Benelux, meanwhile, we are still very young, but we have been working hard and learning hard from our Mi Fans, consumers, media friends and business partners. And we are also in the process of bringing more products and services to this market.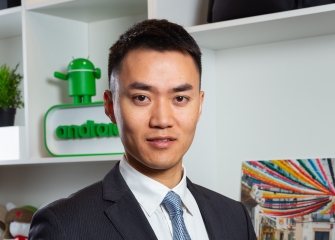 What was your biggest positive and negative "surprise" when you moved to The Hague?
The Hague, as an adorable city and business hub, already gave us many positive "surprises".
Firstly, I would position the city of The Hague as one of, maybe only, the fastest growing tech hubs in the whole Europe and it has been IT and telecom hub with a radius that covers the whole region.
Secondly, there are many key industry stakeholders in the city, including telecoms operators and retailers, they have gathered a circle in which all business relevant communications are so facilitated.
In addition, the proximity of The Hague to our logistics hub in Liège (Belgium), as well as our offices in other Western European markets, such as Düsseldorf and Paris, would be also ideal for the work-life balance and cross-cutting communications of our employees.
If there had to be one thing that makes The Hague less than perfect for us, it would be: you would never want to leave such a perfect city.
What helped you most of all in the times of crisis or difficult times?
Firstly, I would like to say thank you to all our colleagues, some 18,000, at Xiaomi, because their efforts have been the main reason to help the company get through its ups and downs.
Secondly, I would like to express my gratitude to our loyal Mi Fans and consumers, who have helped us shape up this brand we see today. And their feedback, positive and negative, has been motivating us to improve our products and services.
Last but not the least, I would also like to thank our business partners, including operators, online and offline retailers with whom we have joined hands. They have been helping us to expand the reach of our products, as well as to learn about local consumers' habits and demands. Their support is also very important for us during the whole time.
What is your advice for startups, entrepreneurs and businesses who want to expand into Europe

?
I would say, the most important thing is to learn well about local business rules, as well as the consumers' behaviors in the market.
Another advice I would give is that, no matter which kind of product or service a company provides, quality is always the final benchmark. I would like to share with you all a quote from our founder and CEO, Mr. Lei Jun, "Innovation determines how high we can fly, and quality determines how far we can go".
Also, bonding with your consumers is simple to say, but hard to do, while listening to them may make you face some drawbacks in your products and services, they are also a trustworthy source of firsthand information.
Would you recommend The Hague? Why?
Yes, we recommend The Hague. As I mentioned before, The Hague provides an ideal business environment, especially for companies in the technology sector, which relies on a fully-developed ecosystem and active interactions with other business partners.
Also, The Hague Business Agency has been super helpful in offering services to companies information at their disposal. Due to these reasons, I believe The Hague is one of the best cities to do international business in.