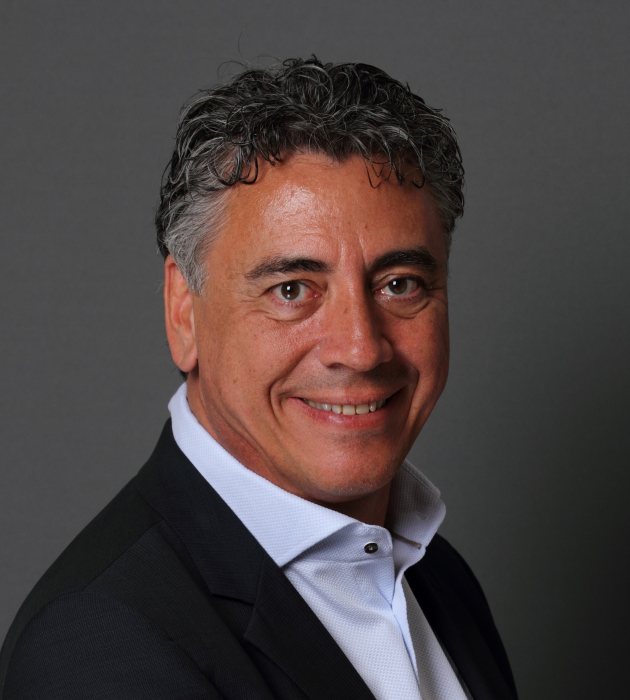 Hudson Cybertec secures international growth with strategic partnerships
From 17-21 October 2022, cyber security experts from around the world are gathering in The Hague for Cyber Security Week. During this international network event, we are speaking with IMEC alumnus Marcel Jutte about the international strategy of his company, which has been operating abroad since its very first day. He explains how he fully leverages the potential of his company with a strategic partnership. 
Risk to human lives 
Where most cyber security companies focus on IT (information technology), Hudson Cybertec directs its efforts on securing OT (operational technology). This made it difficult in the first few years to find new markets. 'Ten years ago, nobody had heard of OT,' reflects Marcel. IT concerns data, OT involves the organisation's physical procedures. 'The impact of an OT attack is often much bigger than an IT attack. Risks include the loss of products, the change of a formula or environmental damage. Even human lives could potentially be at risk.' 
From the maritime sector to the Dutch Ministry of Waterways and Public Works
Marcel's clients hail from a wide range of industries: from the maritime sector to the suppliers of drinking water, from logistics service providers to the Dutch Ministry of Waterways and Public Works and building designers. Hudson Cybertec uses training sessions, security scans and advice to inform companies and organisations of the dangers and possible solutions. 
Defining a focus market
This company from The Hague is a typical case of 'born global': it has been operating internationally from the very first day. Marcel had already made a name for himself in the Middle East as a cyber security expert. 'This was a great starting point, but we also wanted to operate closer to home.' In addition to the Netherlands, his first focus market was Germany, because of its size and rapid industrialisation. 'The German industry is making the switch to industry 4.0. This change is accompanied by major security risks and stricter legislation and regulations. This means there is a lot of work to do in the area of OT security.' 
'The justified focus on OT cyber security is picking up speed.' 
- Marcel Jutte, Hudson Cybertec
Organic or strategic growth?
In the last four years, OT has become such a hot topic that Marcel was regularly receiving takeover bids for his company. 'Even though my company was not for sale at all.' This was partially because of Hudson Cybertec's successful partnership with a German company, with whom they built an OT monitoring system. Marcel found himself facing the choice of organic growth or a strategic partnership. About six months ago he decided to accept the takeover bid from Dutch testing, inspection and certification company Kiwa. 'We wanted to accelerate our international growth and attract more talent, which for many years has been an enormous challenge in our field.' 
Takeover provides global reach
Marcel was interested in the takeover bid by Kiwa for a number of reasons. 'Kiwa is very active in IT and our services greatly complement these activities, without overlapping. Also, their head office is only a bike ride away and Kiwa has offices in more than forty countries. This provides us in one fell swoop with a relevant network and a huge reach in markets that are on our wish list, including Germany, Australia, Spain and Scandinavia.' Kiwa's stable character also has a positive effect on customers and staff members, which helps us to remain an attractive employer. 
'Our dedication, focus and discerning ability have brought us a valuable and stable partner.'
- Marcel Jutte, Hudson Cybertec
Independent business operations
On the other hand, the focus of Marcel's company on OT is of great interest to Kiwa. 'Many IT companies do some OT on the side; for us it is our core business. Our dedication, focus and discerning ability have brought us a valuable and stable partner.' To ensure its quality and independence, the cyber security company will operate completely independently. 'This makes our advice more reliable. We deliberately did not generate a lot of publicity around the takeover. 
New, low-hanging fruit
Marcel is now redefining the "low-hanging fruit": what are the most interesting target markets. He is mapping out the market opportunities per country or region. 'What does the market look like now? Is there already a high-tech industry, how risk-averse is the country and what is the status of cyber security legislation and regulation? Is there a lot of competition and how do you stand out?' And since this spring, another important question: 'Does Kiwa already operate in this country?' 
A smart approach in fast-paced markets with potential
Together with his new business partner, Marcel wants to leverage the opportunities in the cyber security market. The implementation of smart industry and stricter legislation and regulations for security also mean that this market is developing at an increasingly higher pace. 'By taking smart advantage of the growing awareness of the dangers and fast industrial developments, we want to conquer more international markets and make the world a safer place.'