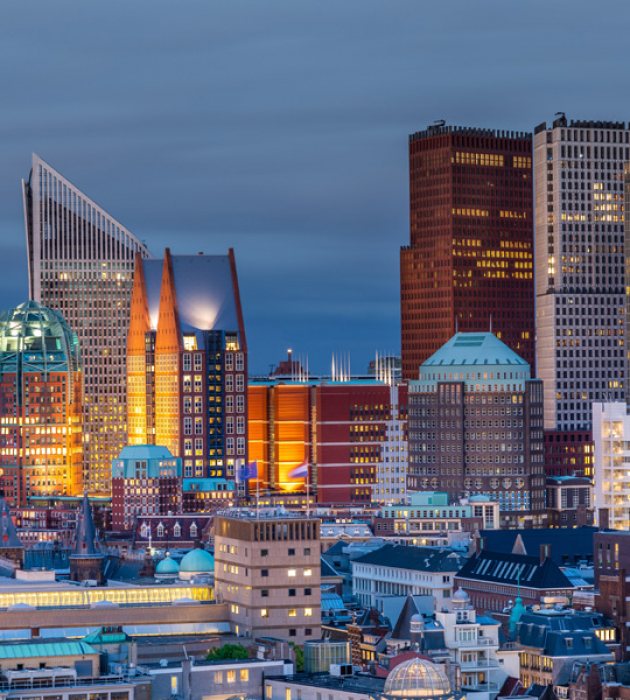 Foreign companies and expansions to strengthen The Hague's economy
In the past year, 43 foreign companies opened an office or expanded their business in The Hague. This was accomplished with the assistance of The Hague Business Agency and InnovationQuarter, the acquisition partners of the City of The Hague. Together, these companies are expected to provide 1,037 additional jobs and will jointly invest € 55,7 million in the city in the coming three years.
The 2021 year-end results of foreign direct investments in the Netherlands have indicated that the foreign investment trend has stabilized in the Netherlands. "Annual results of Invest in Holland and NFIA show number of companies investing in the Netherlands returned to 2019 levels." – NFIA press-release states.
Laurens Kok, Head of Foreign Direct Investment at The Hague Business Agency: "We are extremely pleased with last year results, considering the very challenging working environment and many COVID related restrictions. Entering a new year we look optimistic into the future and look forward to re-connecting with our networks through various face-to-face meeting opportunities in 2022."
The Hague Business Agency together with InnovationQuarter have contributed to the national results by bringing 43 projects to the city of The Hague in 2021, which will bring an investment of € 55,7 million and are expected to create jobs for 1,037 people after three years.                
Deputy Mayor of the Hague Municipality Saskia Bruines: "The Hague is working on innovations for a better, safer and more just world. This is also reflected in the international companies and institutions that are established here. The investments and the arrival of foreign companies to The Hague are of great economic value to the city. It contributes to the business climate, employment and tackling societal challenges such as digital security and sustainability".
Companies mostly active in innovative technologies   
The largest share of attracted companies operate within the IT tech sector, primarily in Digital Technology, High Tech Systems and Materials (21%) and Cybersecurity (14%). Impact (14%) and Peace & Justice (14%) driven companies are the second largest group of companies established in the city last year. Highest number of employment is provided by companies active in the Digital Technology, Energy and E-commerce sectors.
Chris van Voorden, Head of Internationalisation at InnovationQuarter: "The type of companies that were established in The Hague, supported by The Hague Business Agency and InnovationQuarter, are mostly high-tech and innovative and aimed at providing products and services that contribute to societal challenges the world is facing today".
Most of the of newly established foreign companies originate from Europe, 16% of which originate from UK, 16% from US; 14% from China and 14% India; 7% from South Africa.
Successful completion of these 43 investment projects is due to the productive cooperation between The Hague Business Agency and InnovationQuarter, as well as with national and regional cooperation with the Netherlands Foreign Investment Agency and many other strategic and operational partners.