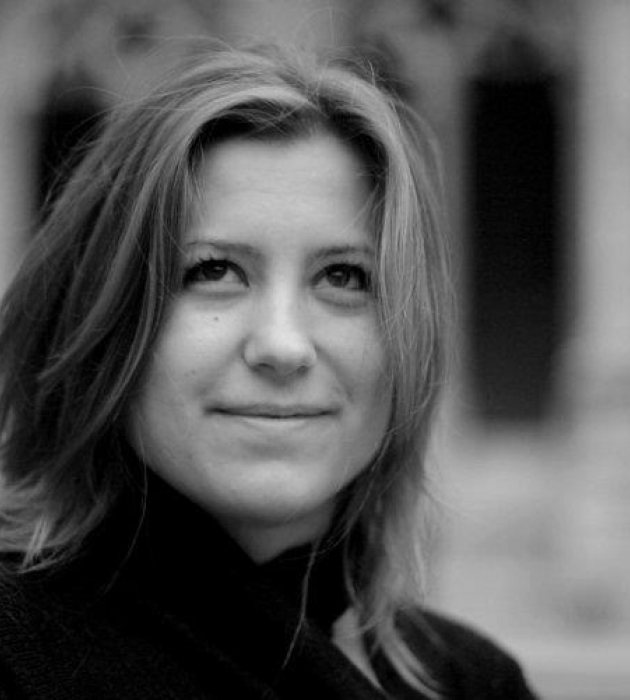 Ethical fashion is on the rise and Natallya Ryzhykava is making her statement against fast fashion.
Why does your T-shirt cost the same as your coffee?
Fast fashion has been a buzzword for years now as well as the idea that we can buy fashionable T-shirts for extremely low prices everywhere we look. As Natallya Ryzhykava, founder of NATA RYZH, puts it: "Before the 20th century, there was no mass production, getting a new dress was a great adventure and a special happening. Now you can buy a coffee for €5 and a T-shirt also for €5 – I think that is strange. Cotton needs to be grown, made into fabric, coloured, cut, made into a garment and transported, all these people need to make money on it, so how is it possible that this T-shirt is only €5?" Natallya is an entrepreneur with sustainable ambitions and international roots, based in The Hague, where she designs and makes conscious and beautiful fashion.
Natallya was born in Russia before moving to Belarus at a young age. She later moved to the UK where she studied fashion design at the Central St. Martin's College of Art and Design and went on to work as an in-house designer and assistant for multiple brands such as Mada van Gaans and Marga Weimans. After migrating to the Netherlands one of the first designers she worked with was Mattijs van Bergen. She was then inspired during the Amsterdam Fashion week to have a brand of her own with a specific style and line of fashion. Working with interns from The Hague and Amsterdam fashion schools in her "artistic space" at the Bink36  and ANNA Vastgoed & Cultuur spaces, in The Hague, she made her debut during the Amsterdam Fashion week in 2012. Then in 2019 and 2020, Natallya has shown her new collections at The Hague Fashion Week.
Natallya firmly stands on the side of ethically produced clothes over the fast mass production overseas. She wants people to consider the clothing that they buy and to know how and where it was made. She prefers that people appreciate the clothing that they buy rather than the brand name that is displayed on the item. Although she does not have one single designer she can point to as inspiration in the Netherlands, she is inspired by Jolijn Jolink. According to Natallya, "Jolijn is the example of an entrepreneur who does not have to scream about being a skilled designer and a business woman, she simply does a great job and any woman would love to wear her collections." She points to Jolijn's vegan sneakers as a great example of innovative design and sustainable fashion. The focus on clothes that people can actually wear is incredibly important to Natallya's vision and appreciation from her clients for the clothes that she makes is what keeps her motivated.
Why come back to The Hague?
Natallya is not new to The Hague, having studied at the British School (in The Hague) and then ISH (International School of the Hague). So what drove her back to the place of her education? Natallya points out The Hague's support for expats and, as she puts it, "it is easy and comfortable to live here and to start a small business." She appreciates the many facets present in The Hague. "There are a lot of green areas, we have the sea, there are not too many tourists, but many international workers." These expats are providing her with a clientele of "people who have seen the world from a different perspective, and who seem to be looking for different customised things, whether it is natural fabrics or unique prints or made to measure designs, just as I prefer." She highlights The Hague as the centre of a metropole region in between Amsterdam, Rotterdam, Utrecht, and with easy access to Arnhem.
Natallya is currently working hard on the concept of her online store, brought on by the events of COVID-19, and with a launch planned in December 2020. Additionally, she is working on establishing a community for designers who have a similar approach to sustainable fashion. The project "Take The  Time" is for people interested in learning the story behind a designer, who is the person, what was the process, and what costs are behind this specific piece of clothing. She is tireless in supporting people whose great skills have been lost in a sea of mass production. In these uncertain times, a drive and a mission such as Natallya's is invaluable and commendable.
Photo credit to Tatyana Tretyakova