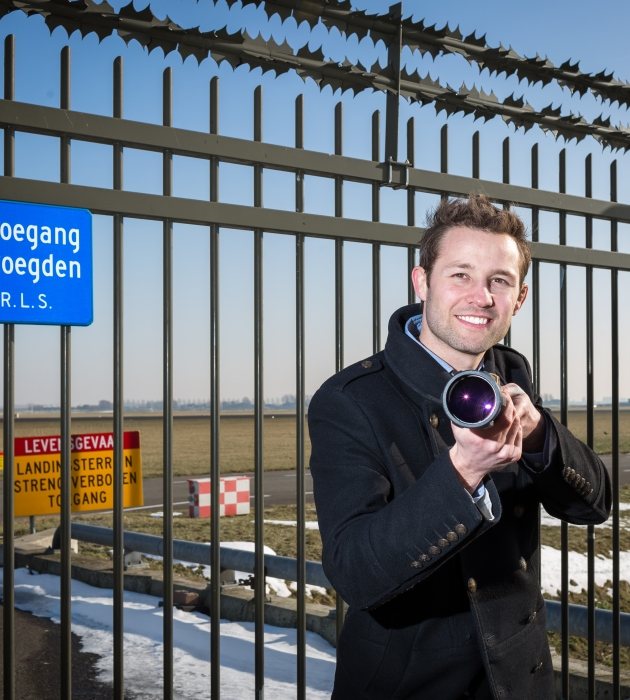 From Dutch Judo Champion to Forbes 30 under 30
"When I was younger, my world existed of going to school and judo – my big passion. I was training 9 times a week and wanted to become a professional judo athlete."
Just like many entrepreneurs, Steinar Henskes has been driven and passionate since an early age and in areas besides entrepreneurship. Steinar spent much of his youth focused on judo, his passion at the time, where he would go on to become a Dutch judo champion. His resolve and dedication to hard work would serve him well in life as his entrepreneurial journey started at a young age. At 18, he had a clear vision for his life which involved continuing judo. He wanted to study Electrical Engineering at TU Delft but saw studying as a distraction from his path. Steinar started out on this path and worked part-time at a call center, a career that lasted two months in total. Knowing that he could do better than his managers, he set up an office himself where his interest in lasers and light coupled with his knowledge of wireless networks allowed him to start selling existing electronic products with lasers as components. This then transitioned to small development projects where Steinar says both him as an entrepreneur and Bird Control Group started.
Due to Steinar's experience with laser technology, he found an opportunity and acted on it. Two years into his entrepreneurial journey and with the knowledge that animals and birds in particular respond to different types of light and perceive it as a threat, he was able to develop a bird repelling laser that would become the foundation for Bird Control Group. Around the same time, Steinar also began studying Electrical Engineering at TU Delft just as he had hoped to. However, that academic journey lasted less than a week. He knew almost immediately that he enjoyed the entrepreneurial side of technology rather than the engineering content itself.
The first product developed by Steinar is described as a "torch" that was controlled manually. But intent on automating the technology, he joined YES!Delft's accelerator program where he was able to meet current colleagues, partners, engineers, and more people important to realizing his dream of an automated technology and to create a real solution to a global issue. At YES!Delft he met his current colleague Pim Tammes, with whom he would develop a great team and the Autonomic, Bird Control Group's main product today. As Steinar describes it, "We are the modern high tech scarecrow". Bird Control Groups vision is to prevent conflicts between humans and birds by moving birds to another location in an animal friendly way. Working in the ecosystem within the South-Holland region has benefitted Steinar immensely and YES!Delft has given Steinar the ingredients and opportunity to "[move] the needle to success." Being part of the ecosystem, "you become a somebody" and receive a stamp of approval for raising money, not to mention the ability to bring prospective customers to an inspiring location.
Steinar sees the need to be a rebel as an important ingredient in entrepreneurship. Creating something out of nothing takes a different approach, an approach that can be described as either entrepreneurial or rebellious. Steinar receives inspiration from rebels (entrepreneurs) such as Steve Jobs and Elon Musk but he also is inspired by those around him and constantly is learning from the feedback of his co-workers. Additionally, Steinar points out the need to be a good storyteller to share your vision so that others will join in your mission. "You need to be the guy who brings fun and jokes. As a CEO, people look at you to keep morale high. If you are not in for a laugh, it will be hard to get your colleagues enthusiastic." Steinar admits that all success including his is in part due to being in the right place at the right time, but it would be hard to argue with the importance of the hard work and determination that he has put into his work. This hard work has led to Bird Control Group being active in more than 90 countries around the world and to Steinar being named part of Forbes 30 under 30 class of 2017.