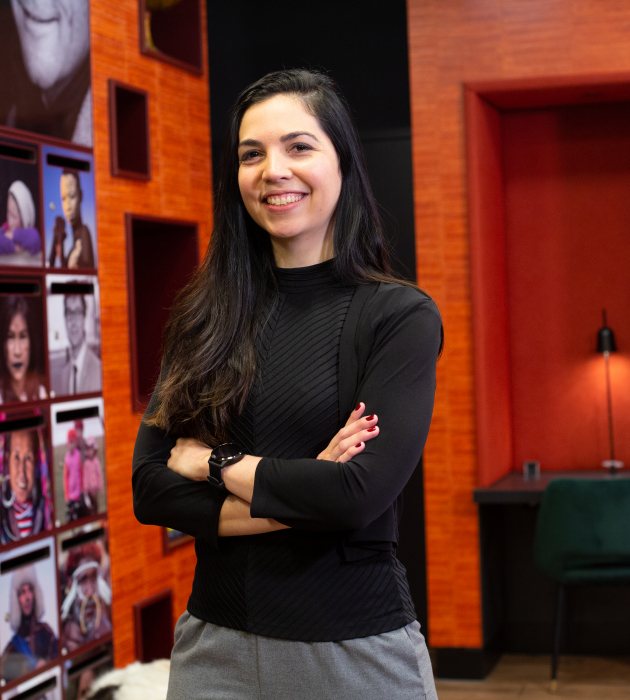 CloQ: At Home in The Hague
Recently we had the opportunity to sit down with the CEO and Founder of CloQ, Rafaela Cavalcanti, to learn more about her journey from Brazil to The Netherlands and how joining The Hague's ecosystem has helped propel her business forward.
Rafaela was previously working in The Netherlands where she met her eventual co-founder, both of whom were interested in the problem of financial inclusion especially for small business. 
When starting a business, access to capital can be difficult as there is credit history, and without a credit history it is extremely difficult to obtain credit from banks and financial institutions. To solve this problem, CloQ was founded in order to simplify financial inclusion. CloQ has built a behavioural credit score model in order to assess risk. With this score CloQ is able to provide access to nano credit (small amounts of credit) that allow small business to build a credit history so they can later access financial services, higher credit lines, insurances, and other benefits that come from a credit history.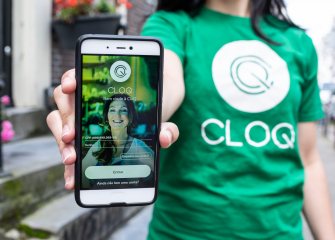 The idea for CloQ was made while Rafaela was in Amsterdam where they went on to an accelerator, Start-Up Chile, one of the largest accelerators in Latin America. They stayed there for a couple years before returning to the Netherlands. The product's main market is Brazil because of Rafaela's background and the market size, however, staying in The Netherlands allowed CloQ access to knowledge and developers. Rafaela tried to build connections in Amsterdam's startup environment but never felt at home and missed the feeling of being part of a group and connected. Then she was introduced to ImpactCity where she immediately started receiving connections, information, and guides. Even during Corona, she mentioned that "I actually started feeling connected and thinking that CloQ could also be developed truly from The Netherlands," because of the environment in The Hague. She went on to open their holding company in The Netherlands and truly turn it into a home base.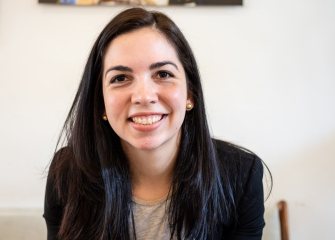 The Hague's social impact focus was a big driver for Rafaela. Having other companies around her with similar missions, growth trajectories, and investors was a breath of fresh air. She also praised the work of The Hague Business Agency's Business Adviser in Finance, Daisy, saying "it's as if someone is walking with me, looking out for what is good for me." Daisy informs Rafaela of what is going on and what might interest her, like who would be a good connection or where to look to raise capital. Rafaela points out how important it is as a foreigner to be able to access these kinds of connections and how getting help building a local network can really speed up all kinds of processes. She received support for opening her company as she had to move her structure from Brazil, as well as support in accountants and lawyers. 
Being in The Netherlands has given Rafaela access to top tier talent and very clear law regulation which is vital for fintech startups. CloQ's ability to know that there will not be sweeping new regulations that would force companies like them to close is a safety net that The Netherlands provides. The Hague, she also mentions, is incredibly strategic as it is well connected to Rotterdam and Amsterdam by train. Rafaela also talked about how much support the Dutch Government provides to startups and tech companies, where it is easier to reach funds and programs compared to most of the world. "It's easier for me to name the countries that I know that support startups via the government than the countries that don't," Rafaela noted. She added that whenever she talks to companies back in Brazil about the support that she receives here, they are always left impressed. There is also not a fear of sharing ideas and business goals, whereas in other places she has experienced a secrecy of what startups are developing. Here in The Hague, she seems a welcoming and open environment where everyone shares what they are working on, what they have raised, and the struggles that they face. 
We are wishing Rafaela and CloQ the best of luck and continued success on their journey. Boa sorte!