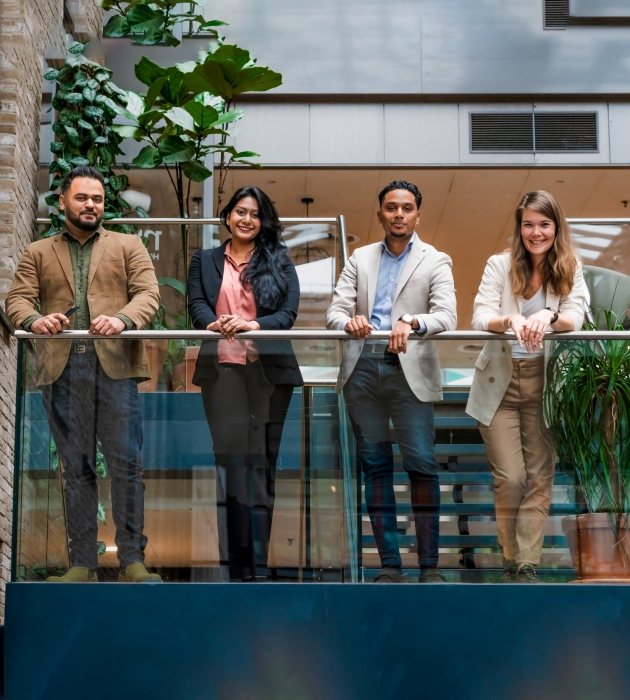 Apex Laboratories from India expands to The Hague
Vanan BV, a newly established European subsidiary of Indian natural health company Apex Laboratories, is expanding its business to the European market and has opened its office in The Hague. The company provides clinically verified herbal solutions based on traditional Indian medicine.
Apex Laboratories: natural health supplements to EU
"In India we believe that food itself is the best medicine. Spices like ginger, garlic and turmeric are found in most Indian dishes and are scientifically proven to benefit the digestive system. There is a lot of science going into every meal we eat," says Ms. Subashini Vanangamudi, Managing Director of Vanan BV. This perspective aligns well with local efforts to shift towards lifestyle medicine, which emphasizes prevention over cure. 
Apex is listed among the 50 fastest-growing pharmaceutical companies in India and employs 2500 people at various locations. Its strong focus on R&D, providing scientific proof for its herbal formulas has made Apex a market leader for herbal medicine in India.  
The global pandemic shook the world and confronted us with the vulnerability of healthcare systems around the world. The clear advantage of maintaining a healthy lifestyle in the Covid-19 era and the fear of getting severely ill - or worse - in the case of an infection drove many people to seek supplements to boost their immune system. Policy makers, healthcare professionals and citizens alike feel an urgency to accelerate the shift towards lifestyle medicine, naturally enhancing the immune system through daily habits.  
"The focus on prevention rather than cure is the foundation of all traditional Indian medicine. We believe that this is the future for the medical world, which is a key driver of our passion to bring our products to the global market," says Ms. Vanangamudi. With its heritage in herbal medicine dating back to 1978 when Apex was founded, and its strong focus on clinical trials to back-up its formulas, the products provide a welcome addition to the offering on the European market.  
"We are very glad to welcome Vanan to the life sciences & health ecosystem in our region," says Sasja Heijman, senior account manager Life Sciences & Health at InnovationQuarter. "This company can make a valuable contribution to the various initiatives that are running at the moment, focusing on natural lifestyle-advancements for better and longer health,"  she continues. 
"It is our pleasure to welcome Vanan to the Indian Business cluster in The Hague region. Due to the growing awareness on maintaining good health in pandemic times, this is the right time for Vanan to enter the European market! Their extensive knowledge on traditional Indian medicine will help us to get familiar with the power of herbal and natural alternatives in Europe," states Anesh Kisoen, International Business Advisor of The Hague Business Agency. In addition, we thank our South India license officer, Rajiv Jagasia, team member for his outstanding support in doing business with India during the pandemic and his crucial role in this acquisition.
"What makes an idea or a vision for success, is the right team to build confidence and constantly assure that you are going in the right directions. NFIA, THBA  and InnovationQuarter played a major role in every choice we made. They assisted with incorporation, regulatory things and paper work," says Ms. Vanangamudi. She continues: "The agencies were just a mouse-click away, we launched an entire company sitting at the desk in my home! We never thought this would be possible, especially in times of covid-19 . But they were very efficient in connecting us to the right people, right agencies. It also gave me a new outlook at the work culture in Europe and more confidence."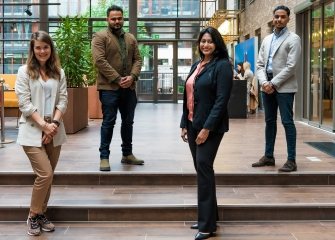 About The Hague Business Agency 
The Hague Business Agency (THBA) is a publicly funded organisation specialized in economic development, investment promotion and Foreign Direct Investment in The Hague. THBA supports the Municipality of The Hague, The Hague Convention Bureau and Bureau Foreign Affairs in attracting international conferences, seminars and non-governmental organisations (NGOs). THBA offers market insights, serves as a liaison with possible partners through organizing fact finding trips to explore the possibilities and the ecosystem in The Hague.
For more information regarding support and doing business in The Hague, please contact: 
Sasja Heijman, senior account manager Life Sciences & Health at InnovationQuarter - sasja.heijman@innovationquarter.nl 

Rajiv Jagasia,  South-Indian Liasion Officer, The Hague Business Agency – South-india@thehague.com