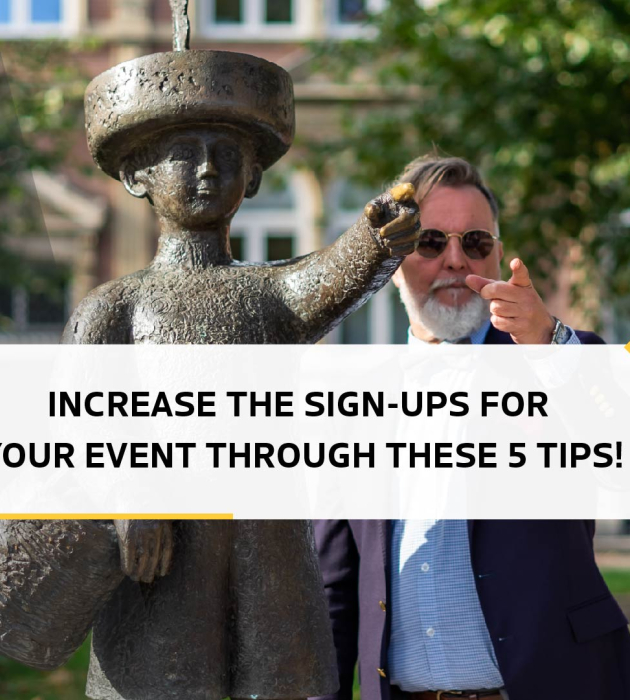 Five ways to get more sign-ups for your event using social media.
Whether your event is taking place at a physical location, hybrid or fully online, it can be difficult to get people to hit that sign up button. It is a challenge that many of us in the events industry are dealing with on a daily basis. Social media, however, can serve as a great tool to increase your audience. Curious about 5 ways to increase your audience through social media? Make sure to continue reading! We offer 5 tips based on our own experience. (images are used for illustration purposes only).
1. Create a LinkedIn and Facebook event.
One of the first things that should come to mind when promoting an event via social media is to create a

LinkedIn and Facebook event

. These events allow you to easily invite your target audience to join, interact with them, send updates and to direct them to your official sign-up page.
2. Paid Campaigns.
If you want your event page to reach larger audiences, paid social ads are one of the best options to promote your events and boost attendance. For social events, Instagram Ads and Facebook Ads are recommended as they have a huge number of users. However, if your target audience includes people in professional groups, LinkedIn Ads can be a great option.
3. Repeat, repeat, & repeat.
Only posting about the event once on your socials will not lead to an incredible sign-up rate. Instead, start at least one month before and post regularly and consistently. Let's say at least once or twice per week. In this way, your audience is often reminded that they need to sign up. What could also help is to count down until the last sign-up day or indicate how many people have already signed up. Human beings are herd animals and like to follow. In need of inspiration on what to post, when and how? Keep an eye on our channels. We will be posting about that soon.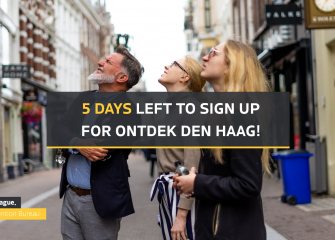 4. And the winner is…
Contests often work well on social media to get sign-ups. Create a post about you offering a prize that is relevant to your event, such as free tickets, an overnight stay in one of the hotels for after the event or free drinks at the event. Your audience will need to (1) like the post, (2) tag 3 friends and/or industry colleagues, and (3) share it on their own platforms to get the chance to win. This will help to spread the event amongst your target audience, leading to more potential sign-ups.
5. Influence your audience.
Inviting an influencer, or key industry person that is relevant for your target audience to speak at one of your events will ensure that the audience will most likely also become interested, leading to potential new sign-ups. Create videos or visuals about the influencer promoting the event and make him or her share it on their channels as well.
Find out more:
The Hague Convention Bureau is helping associations and event organizers access The Hague's knowledge and event infrastructure with many international organizations and companies as well as world-class event locations. Get in touch via conventionbureau@thehague.com to become familiar with our free of charge services.