Eindelijk konden we elkaar weer live zien! Dit was een dag om niet zomaar te vergeten. donderdag 8 juli hebben we met een selecte groep eventplanners Den Haag (her) ontdekt.
Ons doel? Eventplanners kennis laten maken met alle faciliteiten die de stad te bieden heeft voor het organiseren van een vergadering, congres of conferentie. Zoals een van de eventplanners zei; ''Eigenlijk moet je er niet over praten maar het zelf gewoon ervaren''.
Dit smaakt naar meer! Houd onze sociale media in de gaten voor nieuwe data. Voor nu alvast een overzicht met foto's want; een beeld meer zegt dan duizend woorden!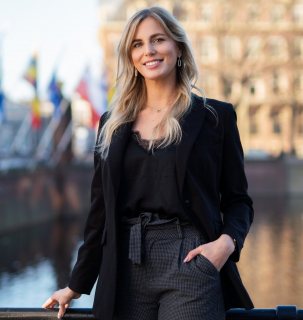 Neem contact met ons op
Wil jij onderzoeken hoe wij jou kunnen helpen jouw congres of evenement naar Den Haag te halen? Ons team is slechts een telefoontje of een e-mail van je verwijderd!