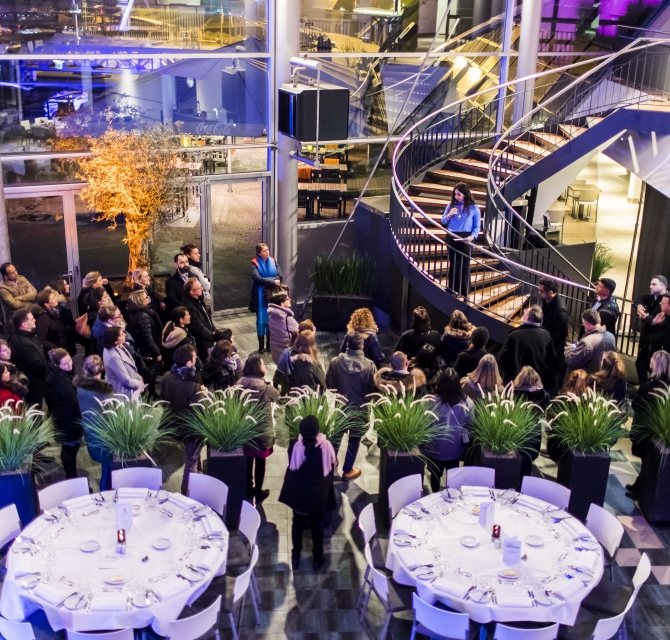 Corona Rules for Events in The Netherlands
5 November 2021
Great news! The Netherlands is opening up again. For tourism, business and most importantly: events. We cannot wait to welcome you to The Hague. Curious about the specific rules for events taking place in the Netherlands? Make sure to continue reading.
Changes as of February 18
Indoor and outdoor events may take place until 1 a.m.
A corona access card will still be required. It is no longer mandatory to keep 1.5 meters distance, wear a mouth mask and have a fixed seat.

For an event with more than 500 visitors inside, the following applies:
You have a fixed seat.
You wear a mouth mask when moving around. For example when going to the toilet.
Events at an indoor location without fixed seats may have a maximum of 500 visitors.
No maximum number of visitors applies to flow-through events.
Multi-day events outside are allowed.
The cabinet wants to change these corona rules as of February 25.
Rules from February 25
Below are the rules starting from February 25
The general closing times between 01:00 and 05:00 will be dropped.  There are then no longer any restrictions on opening hours for publicly accessible locations. 
Testing is mandatory for events with more than 500 visitors, without a fixed seat;
The obligation to keep 1.5 meters distance will be dropped
The requirement to wear a mouth mask will be dropped in most locations. Only in and around public transport, throughout the airport and on airplanes will the mouth mask requirement remain in place.
The quarantine obligation upon return or arrival in the Netherlands will cease to apply. Only in the event of a new virus variant of concern abroad will the quarantine obligation be imposed on travelers.
Travelers from a non-EU/Schengen country are required to submit a NAAT test/Antigen test upon entry.  Within the EU, travel can be done with DCC. 
Your event in The Hague?
The Hague Convention Bureau is helping associations and event organisers for free to access The Hague's knowledge and event infrastructure with many international organisations and companies as well as world-class event locations. Get in touch now via conventionbureau@thehague.com to learn about the different possibilities. Learn more about why The Hague here.