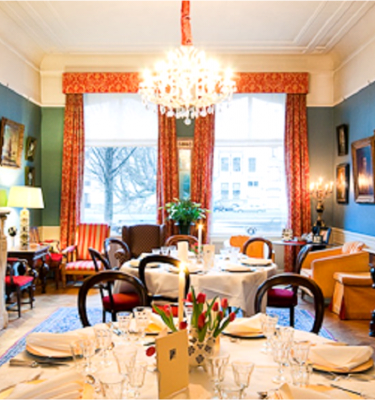 Diner Thuis
This private dining restaurant is situated in a monumental building since the summer of 2000. It is a typical mansion from 1905, renovated and rebuilt with ornamental ceilings, stained glass windows, fireplaces, panel doors, wooden floors and a large garden.
Venue overview
Capacity

150 people

Covid-capacity

15 people

Meeting rooms

4

Largest meeting room

100M2

Venue style

Historic

Layout of the room

Other

Type of event

Social event
Dinners, Meetings and Workshops
Distinction and domesticity are combined in perfect harmony, a bit of British club and 'un peu' French countryside. Authentic family portraits and classic nineteenth century decoration will make you feel at home. Make a reservation at our fine private dining venue, and you will be in for a treat!
The venue is really suitable for lunches and dinners, but can also accommodate guests for a whole-day meeting session or a small private lunch meeting. All rooms are suitable for business meetings and offer all the necessary ingredients for an inspirational day or evening. On the first floor there is a cooking-studio for groups cooking sessions.
Catering at Het Pageshuis
A unique location to welcome guests. Enjoy a memorable dinner in Prince Hendrik's 'office' in the typical old Dutch atmosphere. The Pageshuis is situated on 'Lange Voorhout', one of the most prestigious avenues of The Hague. We have also been catering at 'De Glazen Zaal' and 'De Grote Kerk'.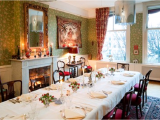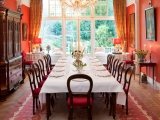 Your next event at Diner Thuis!
We can support you in exploring the possibilities that Diner Thuis can offer. Get in touch!